Peace Corps initiates rain water harvesting project in Agua de Luis, Monte Cristi Dominican Republic. Project Las Americas has provided the funding for the project.  A total of eight, ten thousand liter tanks will be constructed.  The Monte Cristi province of the Dominican Republic is extremely arid and water sources are scarce.  Peace Corps volunteer, Ryan Browning, is heading the project with his community.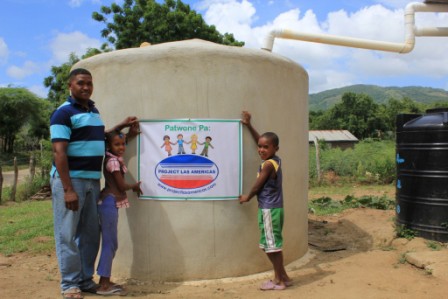 10,000 Liter Rain Water Harvest System
Ryan successfully installed 40 BioSand filters provided by Rotary International last year.  PLA president, Robert Hildreth, has served as the Rotary water projects chairman in the Dominican Republic since 2003.  Bob spearheaded the implementation of 12,250 HydrAid BioSand filters during the period 2011-2012.  To date, over 47,000 BioSand filters have been installed in the Dominican Republic.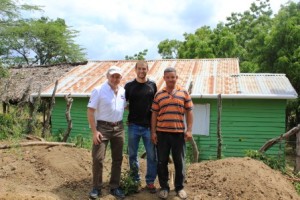 Water, the most essential element to human life remains both a scarce commodity and one that is generally not apt for human consumption for most of the world's population.  Project Las Americas has worked with the Peace Corps in dozens of water projects since 2004 and water remains a principle focus.