18 July 2013 Puerto Plata, Dominican Republic
Project Las Americas (PLA) in collaboration with Pastor Caliph Joel Phils have agreed to establish a school in Trou Louis Jeune, Isle of La Gonave Haiti.  The remodeling of an abandoned school building will begin the first week of August 2013.  Currently there are 260 children in the community who have not attended school in over two years.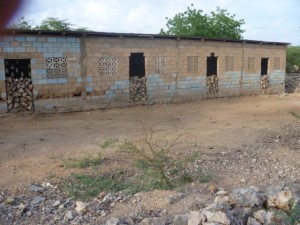 School project site in La Gonave Haiti
PLA is funding with Pastor Caliph two schools located in Maranatha and Loma Bajita, Puerto Plata province of the Dominican Republic.  Education is the only true long term solution to poverty and access to economic opportunity.  The Trou Louis Jeune school will offer 1st through 6th grades.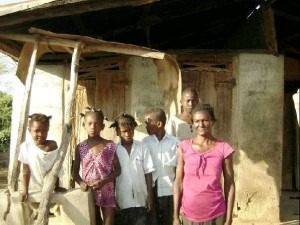 Family in Trou Louis Jeune, La Gonave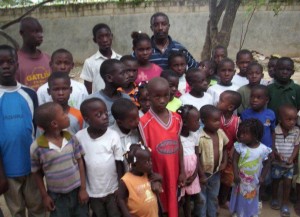 Pastor Caliph with children of Trou Louis Jeune
We are hopeful to find donors to support the funding for this project.  The building reparation and initial school supplies will cost $7,000.  Monthly teachers' salaries will run $700 per month.  Additionally, we need to add a nutrition component for the school children, which will cost $5 monthly per student.  Interested sponsors may visit www.projectlasamerica.com to help sponsor this education project in La Gonave Haiti, the "poorest place in the western hemisphere".